Have you thought about buying a dental practice but don't know where to start?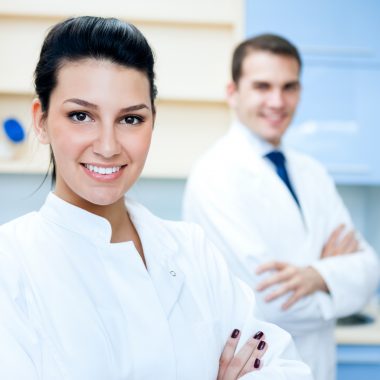 Our guide to buying a dental practice is an excellent place to start.
Are you a recent dental school grad, associate, or just looking to expand your current practice?
Buying a dental practice can feel overwhelming, no matter how many times you have been through the process.
There are a lot of moving parts that need to come together at the right time in order for the acquisition to be successful. That is where an experienced dental attorney comes in.
However, as with most things in life, with great work comes great rewards. Buying an existing practice gives the buying dentist immediate access to an established patient base, which (if done right) can translates into instant cash flow.
Questions to ask when buying a dental practice
How do you value a private dental practice?
How profitable is a dental practice?
What condition is the equipment in?
How is the practice location and will you be able to purchase or lease the space?
Are you able to get lending for the purchase price?
How many active patients are there?
Am I ready for dental practice ownership?
Is this the best location for a dental practice?
What laws do I need to know when buying a dental practice in California?
Use the advice of your dental professional team to answer the questions listed above. Once you feel like the answers you have found are acceptable, then you are ready to start the process of buying a dental practice.
Understanding the process of buying a dental practice will help you protect your investment and shield you from any unnecessary liability.
It is also important to keep the announcement of the purchase quiet until the closing.
So, once you have found a practice that you are interested in, here are a few of the steps that need to be taken for a successful dental practice acquisition:
Step 1: Organize a Team of Specialized Dental Advisers before Buying a Dental Practice
Buying a practice may be your most important financial and professional decision, requiring an in-depth evaluation of a wide range of issues.
Due to the multitude of factors that you must consider, this can be a daunting process. So, after finding a practice to buy, the first step is to gather the following team of specialized advisers:
Dental Attorney
Dental CPA
Transition Consultant (the buying dentist's adviser)
Professional Practice Lender
See our professional resources for dentists
These professionals will initially help you review the practice prospectus and point out any possible red flags.
As the transaction develops, these professionals will also help keep you and the seller on track and take care of the practical, legal, and financial due diligence.
Dental Attorney for buying a dental practice:
Even the most experienced general business attorney may unfamiliar with the dental industry's legal standards and conventions.
In much the same way that you would not engage a makeup artist to perform complex cosmetic surgery, neither should you engage an attorney to assist you in a dental transaction who has no experience handling the acquisition of a dental practice.
An inexperienced attorney can slow down the acquisition process and/or expose you to unnecessary liability after the purchase has been made.
Your attorney should be familiar with California laws and dental industry standards related to the following:
Non-compete provisions
Re-treatment clauses
Securely transferring patient records, as well as
The purchase and collection of accounts receivable (AR)
Dental CPA for buying a dental practice:
Your dental CPA should be intimately familiar with accounting for dentists. He or she will then be able to spot any discrepancies in the seller's books when conducting the financial due diligence.
Dental Transition Consultant for buying a dental practice:
For a smooth transaction, you need an experienced adviser who can foresee potentially problematic issues and negotiate in advance an understanding that will satisfy both parties and avoid costly disputes.
This will also be someone who specializes in managing dental practice transitions and who, if needed, can advise you on aspects of running a dental practice such as:
Employee management
Patient retention
Regulatory compliance,
Dental Software
Effective communications
Professional Practice Lender for buying a dental practice:
As with the other specialized advisers on this list, a lender who specializes in lending to dental professionals will better understand your needs.
While it is not unusual for a dentist to first approach a conventional bank for funding, dental-specific lenders are better to approach than conventional banks who will be less likely to appreciate the goodwill aspect of the practice.
Dental-specific lenders are more flexible and may grant you a loan with less collateral and high student loans. The lender will work closely with your other advisers to make sure that everything is submitted and the practice will close on time.
After you and your advisers are comfortable with the practice's prospectus, the next step is to submit a signed letter of intent to the selling dentist.
A letter of intent, which is typically non-binding, is a way of communicating to the seller that you are serious about buying their practice.
The more you and the seller are able to agree upon in the letter of intent, the smoother the transaction will proceed.  At a minimum, you and the seller should address the following terms in your LOI:
What assets are to be included in the sale
What assets will be excluded from the sale
The practice purchase price
The closing date
Any terms that are not agreed upon in the letter of intent will be negotiated by the parties prior to signing the final practice purchase agreement.
Step 3: Apply for a Practice Purchase Loan from the Bank when buying a dental practice
After you have submitted your letter of intent, the next step is to get pre-qualified for a practice purchase loan. Your dental attorney or CPA should be able to put you in touch with several local banks who specialize or have experience lending to dental or other medical professionals.
Many banks have professional practice lending departments and loan officers to help you navigate the application and underwriting process.
It is a good idea to submit applications to several banks, as not all banks have the same interest rates or loan terms.
Therefore, it is important that you start the pre-qualification process early on so that you can secure funding in time to meet your negotiated closing date when buying a dental practice.
Moreover, every bank has its own set of conditions and documents that you will be required to provide in order to obtain funding.
Here is a short list of some of the most common documents that banks requests in the underwriting process when buying a dental practice:
A signed Dental Practice Purchase and Sale Agreement
A signed lease agreement or assignment (with a term equal to length of loan)
Corporate documents, including articles of incorporation and tax ID number
Life and disability insurance policies
Step 4: Shop and Secure Insurance Policies
The landlord, selling dentist, and the lending institution may all require you to obtain a variety of insurance policies to secure your practice and your ability to fulfill your obligations to them.
When buying a dental practice, the insurance policies typically include, but may not be limited to:
Malpractice insurance
Life insurance
Disability insurance
General business liability insurance
Personal property insurance
While some policies can be purchased quickly, others will require a physical examination or other tests, which can be time-consuming.
So, you and your advisers should ascertain which types of insurance policies you will be required to possess as early as possible.
You will then have plenty of time to compare quotes and secure the various insurance policies without having to delay your closing date.
Step 5: Set Up a Professional Corporation before Buying a Dental Practice
In California, you are allowed to set up your practices as either a sole proprietorship, a partnership (with another dentist), or as a professional corporation.
By, setting up your practice as a professional corporation, you can limit your personal liability and take advantage beneficial tax treatment.
Setting up your practice as a professional corporation in California normally takes you 2-4 weeks, depending on how long it takes the Secretary of State's office to process your documents.
However, if your closing date is near and you are pressed for time, you can expedite your filing.
By filing your request in person and paying an additional service fee, you can receive a response within a guaranteed time frame (CA SOS current processing times) that will help to ensure that your professional corporation is set up before your closing date.
Step 6: Have a Dental Attorney Review Dental Practice Purchase Agreement
The Practice Purchase Agreement is the contract that defines all of the terms of the purchase. It will typically be provided by the seller's attorney and reviewed by your own dental attorney to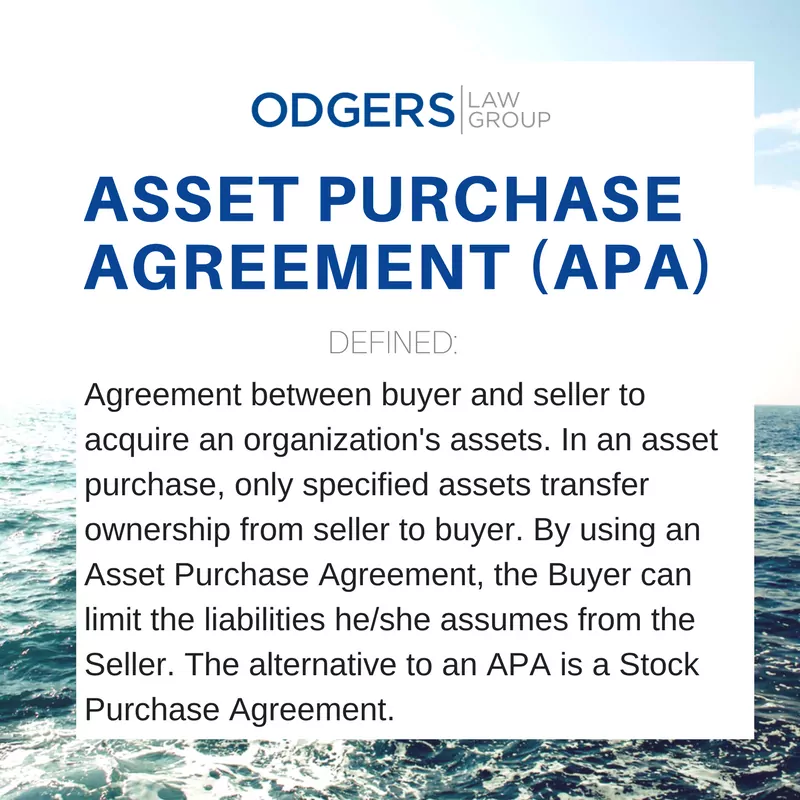 make sure that the terms are fair.
You and your dental attorney will then go over the agreement together to make sure that you understand all of the details.
Some of the details that are addressed in the purchase agreement are:
The seller and buyer's respective representations and warranties
The assets that are included (or excluded) in the sale
Who will control the patient records
The scope of the non-compete covenant (time and geographic distance)
The collecting of the seller's accounts receivable and patient credits
Procedure for handling any re-do's of defective dentistry
Allocation of the purchase price for tax purposes
Ongoing contractual obligations or liabilities
The firing and hiring of staff
The transition letter notifying patients that the practice has been sold
Your dental attorney and CPA should work closely together to verify that the purchase price allocations are acceptable and that all financial due diligence has been completed.
During this time, it is also a good idea to personally inspect the practice (usually after business hours with the seller's consent), and make sure that all of the equipment and utilities are in good working order.
Step 7: Securing the Office Space
Concurrent with reviewing and negotiating the practice purchase agreement, you and your advisers should review the seller's dental office lease or negotiate to purchase any real estate associated with the practice.
It is not uncommon for a commercial lease to require the landlord's written consent prior to any assignment.
With that said, the seller should notify the landlord of his or her intent to sell the practice as early as possible and verify that the landlord will consent to your assumption of the lease.
If the lease is at the end of its term (or if the seller is the landlord), you and your advisers will need to negotiate a new lease, bearing in mind that the term of this lease must be equal in length to that of your purchase loan.
If the real estate is included in the sale, then you and your advisers will need to negotiate the terms of the real estate purchase agreement.
Step 8: Sign Documents and take Ownership of Practice
After you and the seller have agreed on all of the terms of the purchase, you will meet and sign all of the agreements.
Once signed, these agreements will be submitted to the bank so that the bank can finalize the underwriting for your practice loan and transfer the funds to the seller.
Once the seller has received the purchase funds, and all other conditions under the practice purchase Agreement are met, you will be allowed to take possession of the practice.
It is not uncommon for the seller to have kept knowledge of sale confidential until it was finalized.
So, at this point, you and the seller may need to hold a joint meeting with his or her staff to introduce you as the new owner and to field any questions they may have.
Step 9: Send out a Transition Letter to Patients
As soon as the purchase has been finalized a transition letter should be mailed out to all active patients and referral sources.
It is recommended that you draft the letter prior to the closing date and included it as an attachment to the purchase agreement.
This way the there will be no conflict as to the tone or content of the letter.
The transition letter should inform the practice's active patients and referral sources that the practice has been sold and present you as the new owner.
It should also inform them of changes (if any) they should expect in the service they will receive on their next and subsequent appointments.
Most importantly, however, your transition letter should accomplish the following 3 things:
Promote your dental experience and background
Express the confidence the previous owner has in you as the new owner
Encourage continued patronage
Step 10: Wrapping up Buying a Dental Practice: Firing and Hiring, Pro-rata Adjustments, Update Licenses and Registrations
After closing, there are always a few loose ends that will need to be tied up:
Firing and Hiring: The selling dentist terminate all of his/her employees (in writing) as of the actual closing date, and pay them any benefits they have accrued up to that time.
Pro-rata Adjustments: If the practice purchase mid billing cycle for billing you should set up a pro-rata schedule for who is responsible. Liability for paying these mid-cycle bills is often split pro-rata.
Updating Licenses and Registrations: Over the next few months, you should transfer or update all local, state, and federal licenses and registrations from the seller's name into your own name.
Contact An Experienced California Dental Attorney
If you are buying a dental practice for the first time, you will suddenly be exposed to a variety of business and legal issues that go along with owning a practice and being your own employer.
The benefits that you enjoy afterward will be substantially greater if you seek the advice of an experienced dental attorney when negotiating the deal and before signing the purchase agreement.
At Odgers Law Group we have developed a tailored approach to meeting the needs of dentists and physicians with our specialized knowledge of their practices.
If you are interested in purchasing a practice, reach out to our team of experienced dental attorneys at 858-869-1114 for a free consultation, or visit us online to schedule an appointment.