Professional Resources for Dentists

Resources for Dentists-Table of Contents
Legal Resources for Dentists
As a consummate professional in the field of Residential Real Estate, my focus in San Diego home sales incorporates those qualities that result in confidence, trust, and respect of my clients and fellow industry associates. The foundation of my success can be attributed to an astute business sense and sharp negotiating skills. I have continued to grow experience with technology, utilizing the latest innovations which have proved beneficiary for both buyers and sellers alike. My team comprehensive home buying and marketing plan provides exposure not only on a local level in San Diego, but also reaches out internationally providing a smooth transaction and the best opportunity by which our clients receive the highest value. 
I strive to provide service unparalleled with the utmost cooperation, ethics, integrity, and passion to my clients, the community, and with my associates. 
DRE #01400084 | eXp Realty DRE #01878277 
Primary Areas of Focus:
Helping Dentists Buy and Sell Residential Real Estate
Residential Equity Sales
Commercial Residential Multi-Family
Foreclosures
Short Sales
Probate Sales
Divorce
Trust Sales
1031 Exchanges
Real Estate LLC for Investment properties
Contact Info:
Rory Firks | DRE #01400084 |
Direct Line: (858) 922-2812
Rory.Firks@beerhometeam.com
California Dental Attorney
Dental Marketing Resources for Dentists
Since 2009, Dan and his team at Delmain have helped dentists around the US tell their unique stories, attract the right patients, and grow their practices through search engine optimization, content marketing, Google Ads and website design. Dan is a proud member of the Academy of Dental Management Consultants and is a frequent contributor to dental publications, podcasts and conferences, including Dentistry IQ, DentalTown and Bulletproof Dental Practice.
Services Offered:
online marketing, advertising, content marketing, branding, website design & development
Contact Info:
dan@delmain.co | 503.477.9298 | Delmain.co
Dental practice consultant resources for dentists
Tanner Management coaching dentists from graduation and through retirement.
Services Offered:
Tanner Management helps dentists with practice transition due diligence and growing established practices.
Contact Info:
joanne@tannermgmt.com | Tannermgmt.com | voice or text 9165912720
Teri's ambition and passion for the dental field is exemplified through her extensive industry experience coupled with her commitment to helping doctors achieve their dreams. Her career began over three decades ago, holding clinical positions then shifting to management functions, where she was recognized for her leadership qualities and intense desire to learn.
As a veteran practice management coach, analyst and transition advisor, Teri has a track record for building successful businesses and meaningful relationships with her clients. Teri's authentic style, personal approach and wide-ranging knowledge is what earns her credibility with doctors and teams.
Services Offered:
Comprehensive Practice Management, Due Diligence, Transitions (Buyers & Sellers), Start -up's, Hygiene, Culture, and Systems training.
Contact Info:
www.makconcpets.com | Smartstartdental.com | teri@makconcepts.com
CPA Resources for Dentists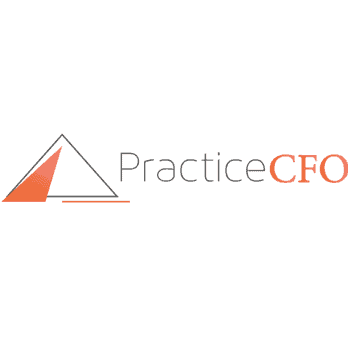 PracticeCFO
Practicecfo.com
We are a full-service dental and medical financial consulting firm. We are affordable, experienced, and extremely responsive to our clients' needs.We offer end-to-end CFO Services, including tax, accounting, financial planning, retirement plan design, and more.
Services Offered:
Tax, Accounting, Payroll, Insurance, Financial Planning, Investments. Practice Valuations, Practice Transition services.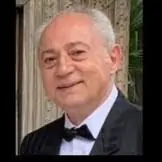 David banayon
David Banayan & co.
For Dentists in need of tax preparation in Los Angeles CA, you can count on David Banayan, CPA at David Banayan & Co. An Accountancy Corp. David Banayan, CPA assists taxpayers and small businesses with taxes in Los Angeles CA and the surrounding communities. Whether you are an individual or a local business in or around Los Angeles CA, David Banayan, CPA has years of valuable experience as an IRS registered tax preparer. 
Contact Info:
(310) 466-5859 | david@banayan.com
Banking and Lending Resources for Dentists
Jason Schneller is the Regional Director for Business Development for Lendeavor, Inc. Jason enjoys helping Dentists achieve all their practice and commercial real estate lending needs.
Services Offered:
Loans for Practice Acquisitions, 2nd + Start-Up locations, Office Expansions, Relocations, Partner Buy-ins/outs, Equipment, & Commercial Real Estate
 Contact Info:
818-561-8106 | Jason.Schneller@lendeavor.com
 Contact Info:
Rhuan Rogerio, Vice President
Business Development Manager | Healthcare
Wells Fargo Practice Finance – San Diego County, Orange County, Imperial County, Inland Empire, & Hawaii
Tel 855.405-2107 l Cell 858.357-7416 | Fax 855.741-2219
MACl: E9701-010
 Contact Info:
Peter Chong | Vice President, Healthcare Practice Finance
Tel: (714) 336-7218 | Fax: (855) 208-3303 | Email: peter.chong@citi.com
 Contact Info:
Justin Klingshirn| Vice President | Dental Division | Bank of America | Practice Solutions
Tel: 949-562-6223 Mobile: 512-590-2923| justin.klingshirn@bofa.com
Prior to joining PracticeCFO, John served as the Vice President – Commercial Division at Davlyn Investments where he was responsible for acquisition underwriting, due diligence, dispositions, leasing and commercial asset management.
Over the course of 12 years at Davlyn, John coordinated the acquisition and disposition of nearly $250 million of commercial property. John's career began as a Commercial Investment Broker for Colliers International where he specialized in office and industrial property sales throughout Southern California.
During his ten-year tenure with Colliers, John was directly responsible for the sale of over three million square feet of commercial space with an aggregate value in excess of $450 million. John graduated from Brigham Young University with a Bachelor of Science degree in Business Administration with an emphasis in Finance.
He lives in San Diego with his wife and four boys.
Services Offered:
Practice sales, buyer representation, lease analysis/negotiation
Contact Info:
www.practicecfotransitions.com | john.hale@practicecfo.com; (858) 869-0740
Sean is a dental industry veteran with more than 30 years of leadership and business experience. As an advocate for private practice dentistry Sean holds in high regard the responsibility of helping private practice dentists find the very best match to transition their business and legacy.
Services Offered:
Associate Placement, Partnerships, and Practice Sales
Contact Info:
ssullivan@ddsmatch.com | 619-548-2643 | www.DDSMatch.com

Whitney Tharaldson is the CEO and founder of The Tharaldson Group, Inc., the premier real estate brokerage in California exclusively for dentists.
She started the boutique brokerage in 2017 in order to improve the process of buying and selling a dental practice and to help our clients take the next step in their careers. Whitney has extensive experience in the dental industry and has spent the majority of her career working with dentists. She has worked in the competitive southern California dental practice transitions arena since 2010 and has successfully closed hundreds of transactions.
Whitney's knowledge and understanding of the dental industry combined with her a vast network, consisting of thousands of dentists and industry professionals, give her a unique competitive advantage. Whitney is very successful in completing her ultimate goal: appropriately matching buyers and sellers for a seamless transition and satisfied clients.
Whitney has truly experienced every aspect of the dental industry and deeply understands the inner workings of a dental practice, from selling or buying a practice to managing a practice to daily operations. She is also the daughter of a dentist and dental attorney.
Services Offered:
Practice Sales, Real Estate Sale and Purchase, Landlord and Tenant Representation, and Practice Valuation.
.
Contact Info:
626-384-8080
whitney@tharaldsongroup.com
Dental Embezzlement and Forensic Accounting Resources for Dentists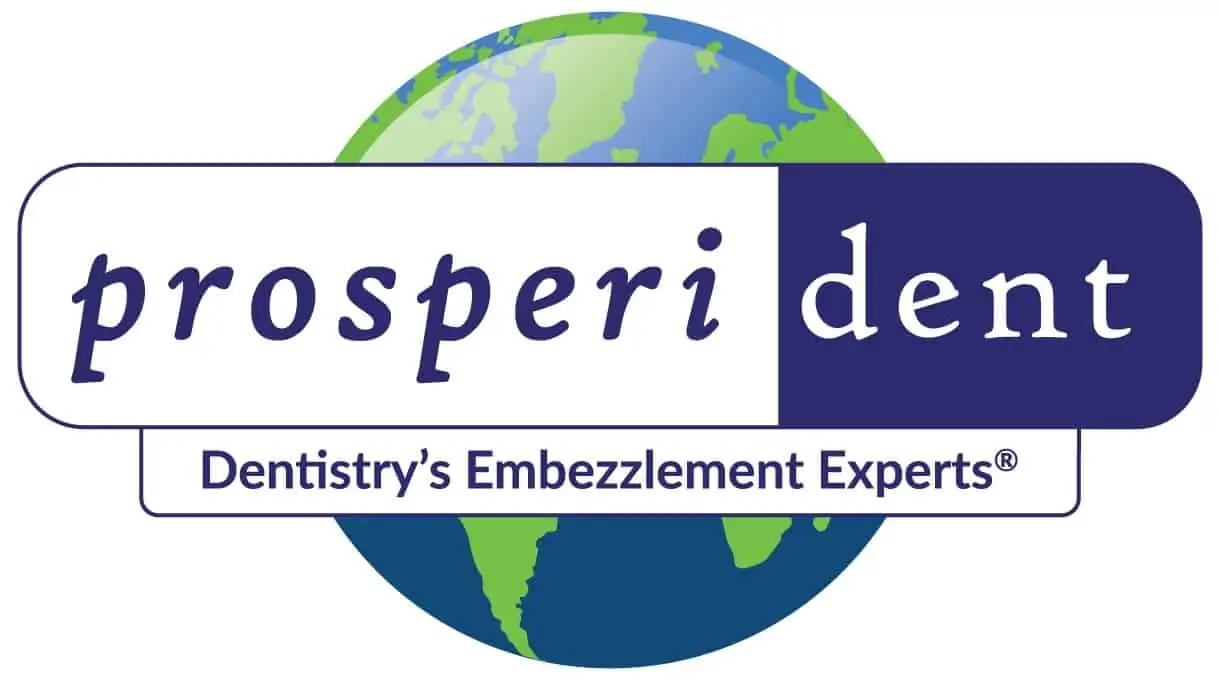 David Harris
CEO Prosperident
David Harris may have the coolest job in dentistry. He gets to chase, and catch, those who steal from dentists. A rule-breaker in his youth, David changed his direction and has spent much of his adult life in the world of investigation and enforcement, where he uses his unrivaled ability to understand the criminal thought process to help educate and protect dentists.
David is the Chief Executive Officer of Prosperident, the world's largest firm investigating financial crimes committed against dentists. David is a forensic accountant, a licensed private investigator, and a CPA.
He is the author of the book Dental Embezzlement: The Art of Theft and the Science of Control, and over 30 articles in dental publications. In addition to being a prolific author, David is a frequent presenter at regional, national, and international dental conferences, and his vast wealth of experience, coupled with his keen sense of humor make David both an engaging and entertaining speaker.
Services Offered
Embezzlement investigation, protection against embezzlement, forensic accounting
Contact Info:
requests@dentalembezzlement.com | 888-398-2327 | www.dentalembezzlement.com
Dental Staffing Resources for Dentists
Services Offered: 
We provide employment for all positions including:
Dental Assistants (DA, RDA, RDAEF)
Registered Dental Hygienists (RDH, RDHAP)
Dental Office Managers
Front Desk Personnel
Treatment Coordinators
Insurance/Billing Staff
Dentists and Specialists
And More
Contact Info:
info@directdental.com | https://directdental.com
Call: (619) 295-1002
Text: (619) 453-2103