We offer a free 15 minute phone consult.
We also offer an in person consult for $350 which will be credited toward any future services if you choose to retain us.
3 Ways to Contact an Attorney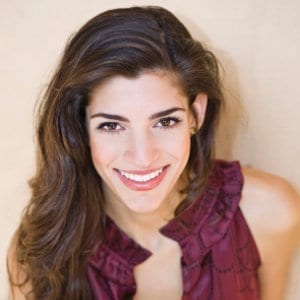 Bronte is here to Help!
If you have any questions or would like to speak with someone prior to scheduling an appointment reach out to our office administrator Bronte.
Direct Line:(858-869-1114 | Bronte@OdgersLegal.com
Policy on Initial Consultations
An initial consultation serves three basic purposes: 1) for the lawyer to determine whether he or she can represent the potential client, 2) for the lawyer and potential client to determine whether they want to work together, and 3) for the lawyer to explain how the representation will proceed if the potential client decides to retain the lawyer.
A lawyer cannot represent every person who calls. Lawyers are required to follow a long list of ethical rules, most of which aren't particularly intuitive. In fact, we have to pass an entirely separate exam on the ethical rules in order to be licensed. The initial consultation gives the lawyer a chance to determine whether representing the potential client would create an ethical violation like a conflict of interest.
A lawyer doesn't have to represent every person who calls. Because a lawyer and client work closely together for what could be years, the initial consultation presents an opportunity for both to decide whether they want to work together. Personality conflicts should not be ignored, especially if they arise during this first meeting. Lawyers are expensive and heaven knows you don't want to be shelling out thousands of dollars to someone you can't stand.
Lawyers are not required to provide legal advice during a consultation. People often believe they can have all their legal questions answered at this first meeting, at little or no cost. Lawyers are actually not supposed to give legal advice until they have been formally retained, which  requires a signed fee agreement and payment.
This protects the lawyer from having to decline future clients because of a conflict of interest created by the consultation, and it protects the potential client from being misinformed about a situation the lawyer hasn't had a chance to thoroughly research.
Lawyers are permitted to provide the potential client with information about the legal process. For example, a lawyer can describe the process of incorporating a startup and the fees involved, but should not discuss whether a company should elect to be an LLC or a corporation until the representation officially begins and the lawyer has had an opportunity to learn enough about the business to make an informed recommendation.
Odgers Law Client Communication Policy
Once you have officially retained Odgers Law Group as your lawyer (after signing our Attorney Client Agreement)
Please call or e-mail us with any questions.  Our support staff may be able to assist you on matters such as dates, account information, and gathering requested information.  But please be sure that you request legal advice only from our attorneys.
Our work requires us to give our full attention to the legal matter at hand.  At times, your attorney will be in the office but unable to take your call.  Please give the receptionist or your attorney's assistant an idea of the nature of your call.
In addition, you can directly schedule a time to talk with an attorney by accessing our calendar at: https://odgerslawgroup.com/schedule-appointment/
Our attorney-client relationship requires timely and thorough communication and cooperation on both of our parts.  We will keep you informed of the progress of this matter.  If we need to provide periodic status reports to additional client representatives, please let us know.
As a client, you must provide timely responses to our requests for the documents and information we need.  We may also require you or your business to make personnel available to meet with us.  Without this cooperation, the quality of our representation will be compromised and we may choose to withdraw from any further work.  Lastly, you must notify us of any change in address or contact information.