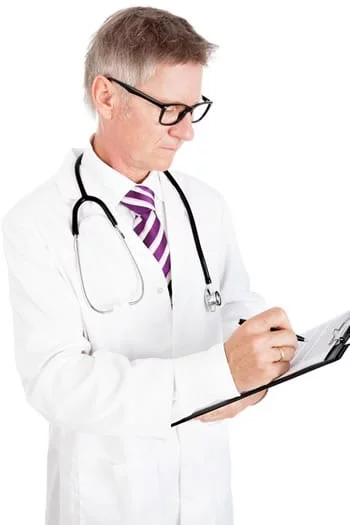 The often-revised Stark Law, also known as the Ethics in Patient Referrals Act, has but one basic intent: to prohibit physicians from referring Medicare or Medicaid patients to any designated health service with which either they or members of their immediate families enjoy a direct or indirect financial arrangement. Originally enacted in 1989, expanded in 1993 and finalized for the first time in 1995, this so-called self-referral ban applies regardless of whether the designated health services in question are themselves Medicare- or Medicaid-related.
The law restricts referrals to such designated health services categories as:
Clinical laboratories.
Physical and occupational therapists.
Speech and language pathologists.
Radiology and imaging labs.
Radiation therapists and supplies.
It also covers such non-coded categories as:
Durable medical supplies and equipment.
Home health care providers.
Hospital services.
Prosthetic and orthotic devices, services and supplies.
Outpatient prescription medications.
Parenteral and enteral equipment, supplies and nutrients.
Stark Law affects doctors of medicine, osteopathy, dental medicine, dental surgery, podiatry and optometry as well as practitioners of chiropractic. The financial relationship in question can involve an exchange of cash, services in kind or any other item or element of value.
Stark Law Exceptions
Stark Law does give physicians a bit of wiggle room. Exceptions include such things as physician services; office space or equipment rental; ownership of publicly traded mutual funds and securities; recruitment; prepaid plans; academic medical centers; and bona fide employment agreements.
Given the Stark Law's history of updates and revisions, however, all current immunities are subject to change. A March 23, 2010, revision put limits on group practice physicians who wish to refer patients to in-house providers of MRI, CT and PET services. While the practice is still permissible, Stark Law now insists that any medical professional who provides such a referral to a Medicare or Medicaid patient must concurrently provide written notice of that patient's right to go elsewhere along with a list of nearby alternatives.
Stark Law and Under-Arrangements Relationships
A Stark Law update of October 1, 2009, places limits on so-called under-arrangements relationships between hospitals and third-party health services in which a hospital will both bill and collect for the service while paying a fee to the third-party provider. The Stark Law now forbids any hospital to seek and bill for outside-provider services stemming from referrals that violate its rules. The law applies equally to individuals or organizations that have either performed or billed for the designated services in question.
The law does, however, exempt from this provision an organization or entity that:
Leases or sells equipment or space to the designated health services provider.
Provides the third-party venue with personnel, management or billing services.
Furnishes non-billable supplies.
In rural locations, these restrictions on under-arrangements referrals will not always apply. Furthermore, Stark Law is somewhat ambiguous concerning the accountability of under-arrangements venues that provide only a minor portion of designated health services.
Stark Law Violations
Stark is a strict liability law. This means that a physician can violate it without intentionally meaning to do so. Nevertheless, compliance is mandatory, and penalties can apply to the physician or designated health services provider who makes or benefits from a prohibited referral. These may include sanctions that:
Disallow any entity that has furnished designated health services subsequent to a forbidden referral from billing Medicare, Medicaid, the patient or a third-party provider.
Compel the designated health services provider to refund any monies received as the result of a disallowed referral.
Deny payment by Medicare or Medicaid for designated health services performed in violation of Stark Law regulations.
Impose civil penalties of up to $15,000 for each claim submitted in defiance of Stark Law.
Enforce fines as high as $100,000 for those who engage in circumvention schemes to make an end run around the law's provisions.
Exclude offenders from future participation in Medicare and Medicaid programs.
Stark Violation Whistleblowing
Any violation of Stark Law regulations constitutes Medicare fraud, and those who choose to blow the whistle could receive rewards amounting in some cases to millions of dollars. Those who wish to be eligible need to be mindful of some technical requirements.
For one thing, proper reporting matters. You will have to engage an attorney to file what is known as a "qui tam" lawsuit in accordance with the False Claims Act. This legal assistance should cost you no more than a contingency fee or a certain percentage of your whistleblower reward.
You must also be as specific and detailed as possible about the ways in which the individual or entity involved violated the Stark Law's basic elements. A lawyer can assist in determining whether your evidence is sufficient. Since no more than 25 percent of these claims succeed, the advice of a qualified attorney on this point can be invaluable.
The Stark Law's complex stipulations continue to generate confusion among the most competent physicians and service providers. Nevertheless, the federal government's need to continue funding Medicare and Medicaid in spite of financial burdens make its repeal or curtailment highly unlikely. Any physician or provider of designated health services who is uncertain of what the Stark Law does and does not allow should seek the assistance of qualified legal counsel.